All about restaurant menu translation from and to Chinese. How to translate menu without loosing the meaning of your source language? The Chinese language has a long and rich history. It is the oldest language in the world and is also the most spoken language around the world. In fact, Chinese may be one of the most difficult languages to translate literally because each Chinese character has a separate meaning and putting them together means something different.
The Chinese language has a long and rich history. It is the oldest language in the world and is also the most spoken language around the world. As China continues to grow, the Chinese language is becoming increasingly important.
However, it is one of most challenging languages to translate. In fact, Chinese may be one of the most difficult languages to translate literally because each Chinese character has a separate meaning and putting them together means something different. If you were to translate Chinese character by character, you would end up with random words put together. It simply wouldn't make sense. In addition, the Chinese language is full of idioms that are truly part of everyday language.
With Chinese being so challenging, translation services are a critical element to doing business in China. Whether you have a simple document or something more eloquent, utilizing best practices when it comes to translation always works in your favour. This is even true with something as simple as a menu.
Perhaps you've seen some interesting and funny translations that have occasionally occurred on Chinese menus translated into English. Hopefully, you don't end up in the same situation. While your food might be delicious enough to keep people coming back, steer away from being the brunt of a joke by avoiding online translation tools. You'll also want a really great proof-reader!
Menu translation and the two hacks for a well-translated menu
Hack 1: Don't take the easy route by using a translator tool, like Google translate. It doesn't work.
Here's why.
Two of the main reasons using a translation took like Google translate will do you more harm than good include:
Algorithms do not take context into consideration, so translate menu with human translators.
Translation algorithms do not take context into consideration as they rely on probability rather than accuracy.
While very simple sentences typically work, Google Translate uses Statistical Machine Translation (SMT) which references all available human-translated documents since 1957. SMT tries to match stings of text from one language to another, which is how Google Translate operates.
Instead of using context, Google Translates provides the string of text that is most probably to match the initial language provided. Like mentioned, this works with simple sentences by languages are complex and have rules that aren't always followed. The likelihood of errors in translation becomes even greater when these tools translate languages from different families.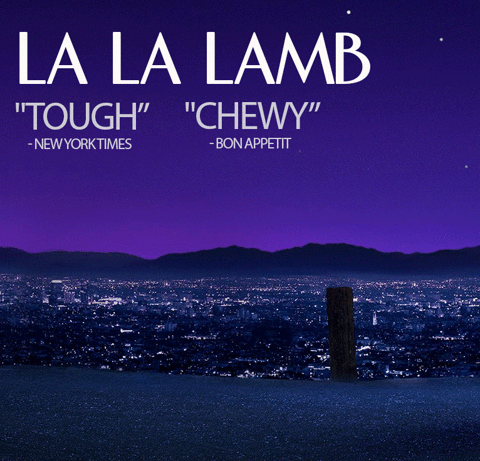 These kinds of tools are not culturally sensitive.
Idioms, colloquialisms, and expressions are uniquely different in each language. These are the elements that are also extremely difficult to translate.
When translated literally, they can sometimes come across as offensive or leave someone in total confusion. Google Translate is known for some very humours and offensive translations that are often found in menus, making you wonder what exactly you're eating!
Hack 2: Instead of relying on a translation tool or freelancer, trust an expert translator and proof-reader.
Relying on a professional translation service and a great proof-reader makes sense because they offer more than an online translation tool does. Menu translation is just as important as translation of your website, as it is one of the main components of customer's experience.
Just as you would proof-read content in your native language, you want to do the same in a translated language. Chinese proof-readers have a sound understanding of Chinese grammar and culture, formal versus informal phrases, and the appropriate context for Chinese idioms.
Even if you have staff member, who is willing to translate menu for you, send it to proofreaders to check and polish it! Not everyone who speaks the language is good with words and familiar with the culinary terms of foreign countries.
Unlike Google Translator, translation and proof-reading services can be bound by a confidentiality agreement. This should assure you that any confidential information you need translated remains private. In addition, a proof-reader can help format your information so that everything flows smoothly. They also tend to have a more professional approach, meaning they know when a document is ready to be delivered to a client and ready for the public to read.
As you get ready to translate your menu, don't forget the importance of proper translation and proof-reading. Your dinner guests will appreciate the extra effort you put into your translations as they will have a good understanding what to expect on their plates!
Have a menu to translate? Shoot us a line! 
Menu Translation and WeChat
If you are new restaurant getting started in China, there are additional hacks that you can use to gain a following and grow in popularity.
Many businesses use WeChat to communicate with hungry fans. For example, STYX is a fusion style restaurant founded by French Chef, Pascal Ballot. Ballot and his team established a formal WeChat account where they post information about upcoming events, the menu, promotions, and more.
STYX fans rely on WeChat updates so they can find STYX-on-the-go, when the STYX team is serving up everyone's favorite meats on a stick at markets and pop-up events in the city.
WeChat has also grown to be one of the most accepted forms of payment. Restaurants accepting WeChat wallet payments make it easy for their costumers to dine-in, carry-out, or order take-out!
Chinese Apps where you might want to register and publish your translated menu
Some of the Chinese most known food delivery or food review platforms and apps rely on new vender to register and expend businesses of both (app and restaurant).
Depending on your locations, you might want to consider these apps and platforms:
Bon App
Dazhong Dianping
Elema
Kobei Meishi (by Alibaba)
SmartShanghai
Chope app
Sherpa
These are not the only food service apps and platforms in China. You always can do a research of what app is most relevant for your city!
Some of the most difficult culinary languages to translate menu from/to
Due to cultural differences, history and cousins development, some languages are more difficult to translate menu to. Some dishes names describe in one word the exact cooking style the translation of which could come up to a full sentence. This creates difficulties for the final layout of your translated menu.
For example:
French menu translation
Tarte tatin, Cassoulet, Bouillabaisse, Bœuf Bourguignon, Quiche, Gâche de Vendée – all these dishes either include the family names of their creators, geographic locations or only exist in French.
Translating some of those culinary items will include a brief description of the cooking style.
Chinese menu translation
Most of the "lost translations" out there are the attempts of translating Chinese menus into English. Of cause, some of those merely are results of machine translation combined with laziness of the creators (why would you Google translate drinks like Sprite?). But the main reason is that one character can mean a few different irrelevant things.
麻婆豆腐   宫保鸡丁  酱爆猪肝 – even your every-day dishes shall be handled with case, as some of the sauces and cooking styles have no translation.
Japanese menu translation
Most dishes in Japanese cousin are left untranslated. In order to bring clarity in the culinary choices, restaurants translate menu in a different way, by providing a short dish description.
If you are looking for a profession translation service, don't miss this opportunity to get a special price by emailing us within this month!