HI-COM is proud to have participated in a conference on 'Change and Transformation in the post-Covid-19 Era' conference, held on September 25th by the Mind Challenging Hub in Guangzhou. The conference was devoted to seizing post-Covid-19 opportunities, and was aimed at business owners worldwide.
We at HI-COM presented on the increasing importance of utilizing digital platforms to drive conversion, globally, but more specifically in a Chinese context. We found it pertinent to cast an idea of how things were before, the changes that occurred, how businesses have adapted, and our advice for the future. Below is an overview of that presentation.
---
How things were, before Covid-19
It's been just over a year and a half since the before-times, although for many it might feel much longer. Visions of a world in which it was normal to get onto long-distance flights, pack into conference rooms and check into hotel rooms across Asia with ease might even seem confabulatory. But confabulatory, they are not.
International trade used to be underpinned by offline fairs. Vendors, prospects, clients, manufacturers, designers, speakers and more would make the circuit, descending on one conference hall after another, filling hotels, wining and dining, cutting deals, dressing sharp. In offshoot rooms would be workshops, face-to-face meetings, negotiations and more wine.
After the fairs, business reps could traverse the open borders, either back to HQ or onto the next thing, safe in the knowledge that their freight might do the same in a matter of weeks, or even days. Shipping was considerably cheaper, faster and more reliable before Covid-19. There are other factors at play here too, like the container ship that forgot how to play Tetris earlier this year in the Suez Canal, but the virus is the key contributing factor to shipping rates rising as much as five times in one year. It's also largely responsible for an ongoing shortage of containers.
---
When Covid-19 started
---
How have businesses adapted since then? And how should they adapt?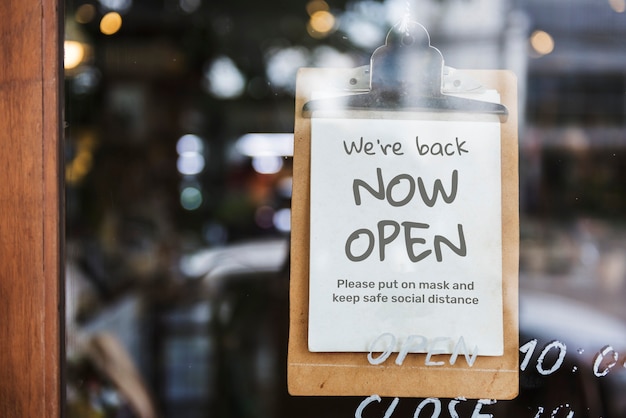 Many countries are now somewhat open for business again. China managed to get the virus under control, and lifted most of its national Covid-19 restrictions just a few months after the outbreak, but its borders still remain essentially closed. The US and many European countries have lifted most domestic restrictions, and opened borders to vaccinated travelers. Meanwhile, much of Asia and South America are still in the midst of crisis.
Are things back to how they used to be? They are not. Will they ever be? It's doubtful. There is still global uncertainty around the effect of mutations; fears that new, vaccine-resistant strains of the virus might upend the progress made thus far. Moreover, vaccine uptake among developed nations, and the availability of vaccines to developing nations, are both concerningly low.
However, businesses do what businesses do. They adapt. The beauty of a globalized, digitally-connected economy is that adaptation can happened fast.
Remote work has become commonplace

The proliferation of digital meeting conferencing tools such as Zoom and Dingtalk has been the hallmark in new work environments. Travel budgets have reduced significantly, allowing funds to be redirected to other parts of business operation. Many companies' physical presence has been diminished, meaning their online presence has had to expand.

Lead generation is done online

With no offline fairs, leads and prospects must be fielded via the web. Content is moving from textual to visual, as first-impressions are no longer made primarily on an interpersonal basis, but on the basis of online exposure. For this reason, video content is also growing across all industries.

E-reputation is becoming a major focus

It's important for companies to create trust among potential customers online. How? Through careful PR – benchmarking against competitors and implementing a regular publishing schedule for niche web media. Content creation and generating reports based on KPI tracking enable a data-led approach.

Social media is now more important

Decision-makers are adopting social media, so it's more important than ever to rank up with specialized support for keywords, link-backs and other optimizations. The goal here is to maximize high-quality brand presence, generating traffic for e-commerce channels and key websites.

KOL/Influencer cooperation is booming

Interactive campaigns with individuals who command large online followings has changed the game. It's often useful to work with an agency that can provide a monthly talent list, generate creative promotional ideas, and balance budgets effectively, ensuring expenses are met with a proportionate effect on revenue.
---
The key takeaways
Businesses worldwide must digitalize in order to drive conversions. There are new opportunities for them to do so, with the new prevalence of social media, the relative ease of creating strong visual materials compared to some years ago, and the 'new normal' of travel-free international meetings thanks to the widespread adoption of teleconferencing software. With the help of experienced agencies, any business should be able to take advantage of these new opportunities, and adapt to life in the post-Covid-19 era.
HI-COM is a digital marketing agency dedicated to providing China-specific strategy, social media communication and e-commerce marketing services to businesses around the world. Working with more than 100 brands, HI-COM is the go-to partner of companies that want to enter China market! Contact us for your free consultation today!
Scan QR code to follow Localization and The Chinese Market Entry News or Contact us on WeChat: